theSTEPs.org Ecosystem
---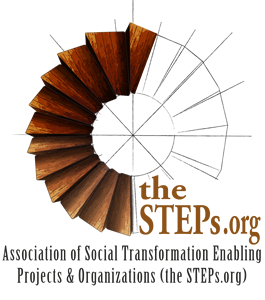 (Social Transformation Enabling Projects & Organizations)
…is an Association of highly motivated entrepreneurs and organizations (for profit, not-for-profit, public, private) working collectively to bring about positive social change.
…takes "big" socially transformative ideas and accelerates their realization by harnessing the power of technology, finance and collective experience.
…nurtures projects locally but adapts the knowledge gained and platforms built to engineer social impact GLOBALLY.
…is a knowledge focused organization, looking to take field projects data and engage with academics and researchers to conduct analysis – the results are then used to refine the field approach.
…HAS A NATIONWIDE FOOTPRINT solidified through its Financial Inclusion Centers (FICs), a structure comprised of units designed to provide crucial financial services necessary for micro and small enterprise growth and impact fund operations.
As an alternative investment fund manager, we bring our core competencies in structuring financial instruments; portfolio selection; and generating investment alpha, and through theSTEPs.org consortium of domain experts, we are uniquely positioned to work with our partners to build digital automation platforms and frame academically rigorous impact measurement methodologies among others.
STEP 1: Idea Generation
Select transformative ideas to solve pressing problems in eduction, health, environment, financial access
STEP 2: Activate the Collective
Identify a group of social entrepreneurs and their organizations who have the requisite skill sets, domain expertise, and infrastructure to execute
STEP 3: Build Enabling Platforms
Use the collective strength in analysis, technology and finance to create platforms that enable realization of the idea
STEP 4: Implementation
Harness outreach and field presence capacity to implement the platform on the ground
STEP 5: Impact Measurement
Measure impact to tune approach, solution or service delivery mechanism
STEP 6: Dissemination
Disseminate solution across sectors and geographies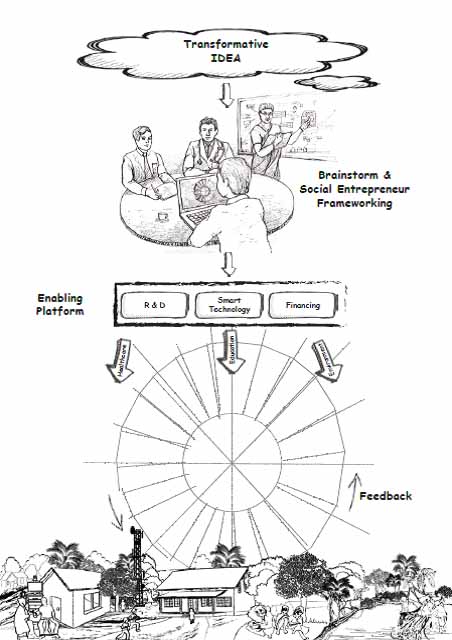 IMPACT by the numbers
---
1,500
Rural entrepreneurs promoted through USD 7 million in SME financing
2,000
Bio-gas projects implemented nationwide with USD 9 million disbursed
18,000
Homes receiving solar power nationwide
25,000
Rural women trained in handicrafts production
100,000
Metric tons of waste recycled saving green- house emission by 46,000 CO2 equivalent
150,000
Targeted number of unbanked micro and small enterprises to be brought under formal finance
1,000,000
Farmers & their family members to be made self-sufficient through green financing by 2025
4,500,000
Rural members brought under the financial net through MicroFin360
theSTEPs.org – Consortium Partners
---
MSME Impact Investment Platform
---
Market Positioning for the STEPs MSME Impact Fund
---